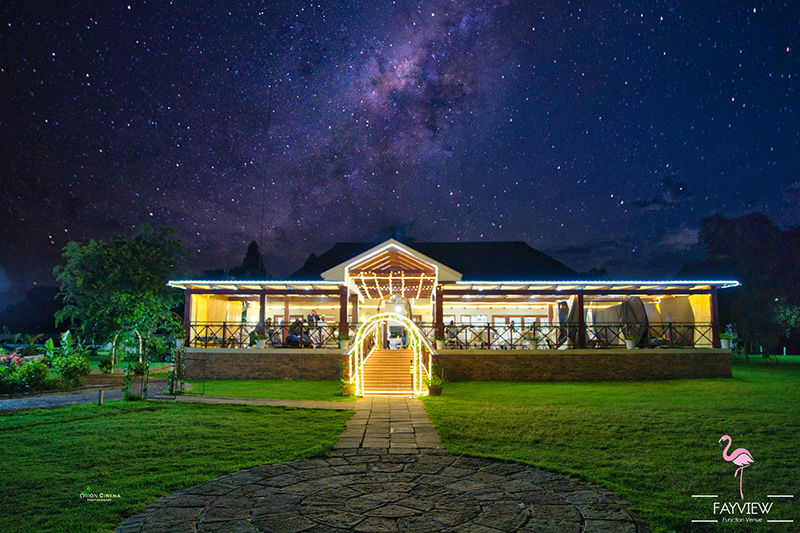 Fayview Function Venue offers a unique experience for your guests being located at the prime spot Bullfrog Dam in Benoni. The formal address is 152, President Boshoff Rd, Rynfield AH, Benoni. It can be found on Google Maps.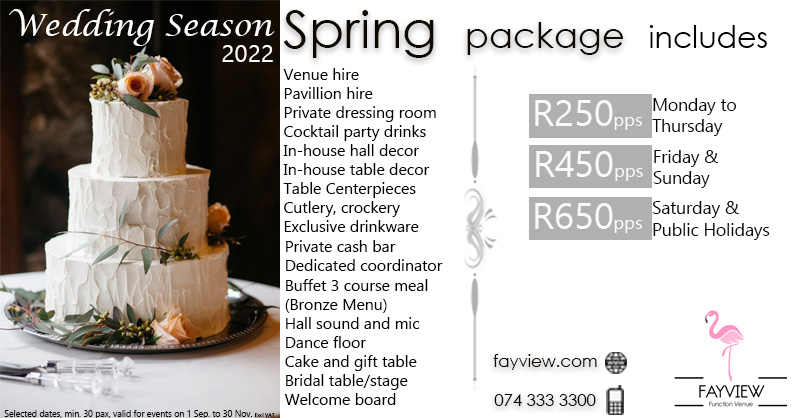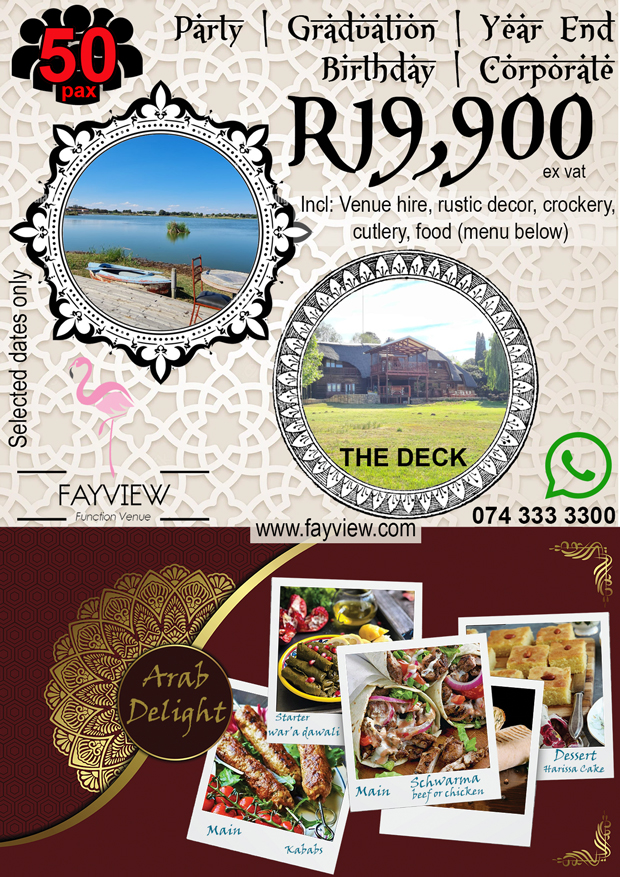 BEAUTY SPA AT FAYVIEW
CALL TO BOOK
066 028 5190

This exclusive Wildlife and Bird Conservatory is a protected area, featuring the most beautiful flock of pink flamingos and rare birds in a natural environment.

Fayview Venue has been developed using materials to keep its natural look and feel. The venue boasts water frontage with flamingos in season.

Fayview's renowned chefs brings class and quality food to the table. Trained to meet all cultures tastebuds, your guest will leave totally satisfied. 

Our team of event managers has tons of experience and are up to date with the current decor trends.
Listen to the wind, it talks.
Listen to the silence, it speaks.
Listen to your heart, it knows.
Hits: 47951